Yvonne Racine, Life Celebrant and Certified Grief Recovery Specialist®, is passionately committed to teaching people how to move through the changes of life so they can be free to live fully and enjoy life again.
With 25 years of experience working with people in the transformation of their lives, Yvonne not only has the training to be a Grief Recovery Specialist but also has the experience necessary to see them through.
"My path to becoming a Life Celebrant and Certified Grief Recovery Specialist® has been unfolding for a very long time. By the age of thirty five I came to realize (with the help of a friend) that my life was a mess to put it mildly. I was alone, deeply depressed, drinking too much and blindly going through the motions of living after a huge loss in my life. At that point I seriously started on the journey of self-exploration that has never ended though it has taken many forms. I know what it is to feel lost and in despair, and I know what life can be beyond the pain and beliefs that held me captive there."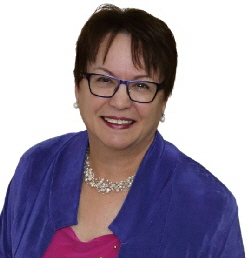 Clients have been profoundly impacted by Yvonne's work. Examples of some of their comments include:
Yvonne's unique, therapeutic, challenging and supportive coaching has allowed me to take full responsibility for my life…..in the most fun and empowering way.
This extremely gifted lady has helped me to transform my life.
I feel that I am "coming into my own" right now and the work Yvonne and I have been doing has helped tremendously to guide that growth in a healthy direction. Yvonne creates a safe, compassionate and loving atmosphere is which to work towards this.
Long having searched for harmony within, my learning with Yvonne enhanced my life in a greater way than anything I had experienced up until that time.
Some of the relevant background and training that may give you more confidence in working with me includes:
Certified Grief Recovery Specialist® training with The Grief Recovery Institute

Life Coaching with the Certified Coaches Federation

Speaking, spiritual counseling and teaching skills as an Ordained Minister in the Unity movement.

Workshop and seminar development and delivery as well as counseling/coaching skills principally through work with Vision Mountain Leadership Training as well as Context Associated and a variety of seminar and workshop experiences.
Quality Management and Consulting having guided several companies to registration with the ISO9000 Standard

Management and leadership skills developed throughout my career including several years as partner/general manager of an oilfield supply company, in various management positions and eventually as spiritual leader of a Unity Church.

Speaking, spiritual counseling and teaching skills as an Ordained Minister in the Unity movement.
Here are a few factoids about my journey
My adventurous spirit led me to start a company in the oilfield before I turned 25 (unheard of for a woman in the mid '70s)Just after turning 40 I followed the inner call to go on a two month journey by myself. I circumnavigated the globe, visiting 6 countries and basically taking apart my world in the process.
I led a church community for 9 years from its early stages becoming a minister in the process and loving it. I was also able to follow the call of inner being when it came time for me to let go and move on.
I am my own best customer. I never stop working and opening to an ever expanding sense of awareness, connectedness, flow and ease.